General Dentist in
Brentwood

Routine Cleanings
Many people dread teeth cleanings. Between the prodding, strange noises, and occasional jaw discomfort, it's easy to understand their apprehension. But for most, a teeth cleaning is simple and painless...
Learn More
X-Rays
X-rays, also known as radiographs, are an essential part of any dental care treatment plan. They are diagnostic, but they can also be preventative, by helping a dentist diagnose potential oral care issues in a patient's mouth before they become a major problem...
Learn More
Oral Hygiene Education
Maintaining good oral hygiene is one of the most important things you can do for your teeth and gums. Healthy teeth not only enable you to look and feel good, they make it possible to eat and speak properly...
Learn More
Comfort aid
Dental anxiety is a very common occurrence in patients, which is why many choose not to visit the dentist for regular check-ups. At Marsh Creek Dental in Brentwood, we want to assure our patients that we put their comfort above anything else...
Learn More
Emergency Dental Services
Dental emergencies are both painful and terrifying. It is possible for trauma, grinding, eating hard foods, etc. to lead to fractured teeth. At this stage, treatment is always required to alleviate the pain and to ensure your teeth have the best chances of survival...
Learn More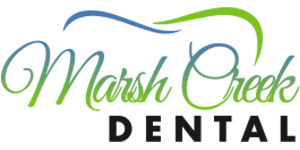 Request an Appointment