Family Dentistry in
Brentwood

Dentures / Prosthesis
Dentures are artificial replacements for your natural teeth and gums. If an accident, a disease or poor oral health care has left you with only a few healthy teeth or none at all, your dentist or prosthodontist might suggest dentures to replace your missing teeth. There are two types of dentures: partial and complete...
Learn More
Crowns and Bridges
A dental crown is a tooth-shaped "cap" that is placed over a tooth — to cover the tooth to restore its shape and size, strength, and improve its appearance. The crowns, when cemented into place, fully encase the entire visible portion of a tooth that lies at and above the gum line...
Learn More
Root Canal
A root canal is a treatment to repair and save a badly damaged or infected tooth. The procedure involves removing the damaged area of the tooth (the pulp), cleaning and disinfecting it and then filling and sealing it. The common causes affecting the pulp are a cracked tooth, a deep cavity, repeated dental treatment to...
Learn More
Oral Surgery
Wisdom teeth, otherwise known as third molars, are the last set of teeth to develop. Sometimes these teeth emerge from the gum line and the jaw is large enough to allow room for them, but most of the time, this is not the case. More often, one or more of these third molars fails to...
Learn More
Dental Fillings
To treat your cavity, our dentist will remove the decayed portion of the tooth and then "fill" the area on the tooth where the decayed material was removed. Fillings are also used to repair cracked or broken teeth and teeth that have been worn down from misuse (such as from nail-biting or tooth grinding). What...
Learn More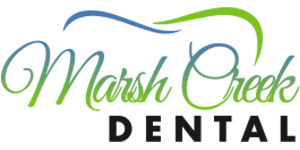 Request an Appointment